When it comes to seo, the Screaming Frog Spider is the desktop program you need to crawl anything from links and applications to photos and CSS. If you can get the hang of it, you can use it to do an SEO audit, fix common problems, boost your onsite SEO, and collect useful information. Screaming Frog is capable of effectively crawling web pages of varying sizes, from very tiny to very big. An additional benefit is that you can get real-time analysis of the data that was acquired.
What is Screaming Frog "Spider"?
Spider, created by Screaming Frog, is a website crawler and insight retrieval tool for search engine marketing.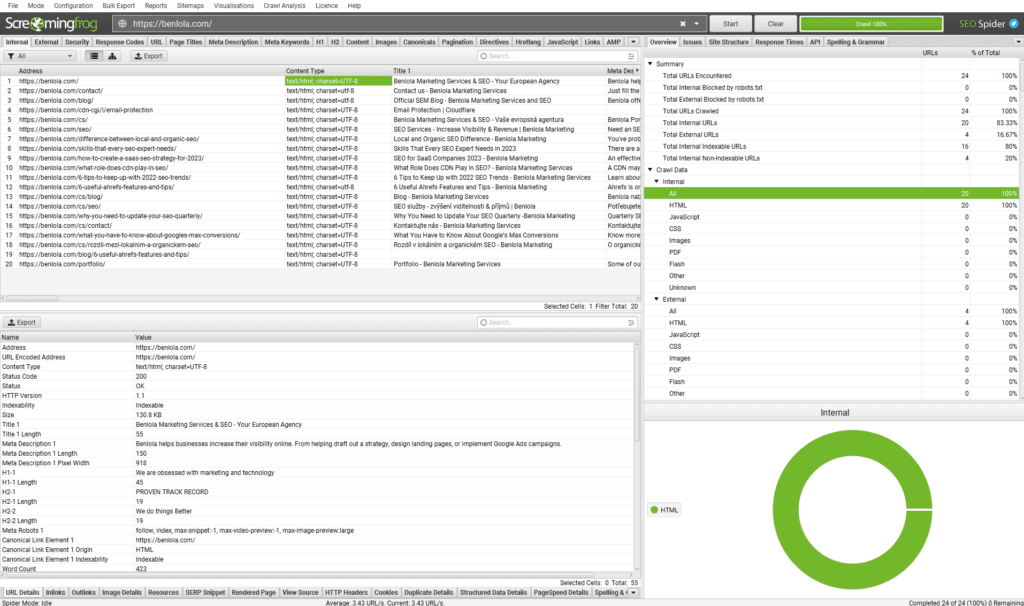 You may download the software on your local device and carry out as many as 500 crawls, all while the app is really straightforward and easy to use. The service may be used without paying anything; however, upgrading to the commercial version grants access to not just an infinite number of crawls but also extra tools and data. Screaming Frog SEO Spider is able to do a fundamental technical audit of your website and offer you an exportable Excel report that details all of the SEO advantages that can be implemented when the audit is complete.
Putting the Screaming Frog Together
Are you just getting started with Screaming Frog? Screaming Frog is notoriously difficult to set up and use for beginners, especially those just starting out. We will walk you through the process of configuring your device and setting it up so that your web crawling goes as smoothly as possible.
The size of certain sites often exceeds that of others. Larger websites demand more memory on your device to retain the site data, which in turn requires more memory on your device to process the data that Screaming Frog collects from the website.
Before you begin the process of crawling websites, you should avoid allocating all of the RAM in your system to Screaming Frog since this might cause your computer to crash. Screaming Frog suggests that you reduce the amount of RAM you are using to be two gigabytes less than its overall capacity. After increasing the program's memory allocation, you must restart the application for the modifications to take effect before you can continue with the crawling process.
Configure Appropriate Custom Settings
You need to fine-tune the settings for Screaming Frog so that it can crawl effectively. The "Basic" configuration option is used by default in Screaming Frog. Crawl-specific settings may be made by selecting the "Configuration" tab, followed by the "Spider" option. This may be helpful for very large websites with many thousands of URLs to organize their content. Take the time to properly setup your SEO spider so that it will only crawl the URLs and files that are necessary for you. This can help you save both time and space on your hard disk, since crawling bigger sites might take several hours if you let the program crawl each and every URL on the site.
Crawling Without any URL Parameters
If you've used this software before, you may recognize this problem. When you're doing a crawl without eliminating your product criteria, such as size, color, brand, etc., you may end up with a crawl including millions of URLs. If there's a parameter in a URL you don't want crawled, you may remove it using the exclusion feature (settings > exclude). What we didn't know before is that under (configuration > url rewriting), there is a helpful little option labeled "remove all" that enables you to simply eliminate all parameters.
Auditing Redirects During Migration
Auditing redirects manually during a site or domain move is time-consuming and error-prone. You must have implemented permanent 301 redirects from the older URLs to the newer ones. By allowing you to provide a list of the old URLs, crawl these URLs, and track the redirect chains, Screaming Frog simplifies the auditing of redirects. You must choose the option to "always follow redirects" in order to be guided to the correct URL.
This may assist you in identifying any broken or missing redirects that exist throughout your site migration that need quick attention in order to prevent ranking drops and penalties imposed by Google's algorithm.
Analyze Your Structured Data
You can detect structured data errors more quickly with the assistance of Screaming Frog, which does this by comparing your implementation to the criteria provided by Google and Schema.org. Before beginning your crawl, go to (configuration > spider > extraction > structured data) and check the box next to the format of your structured data. If you did not initially implement structured data extraction, check all of the boxes.
Following the completion of the crawl of your website, it will fill the Screaming Frog reports with the pages that include structured data, the pages that are lacking structured data, and the pages that have errors or warnings. Last but not least, under (reports > structured data), you will find the option to export all of the validation failures and warnings.

Search for Rendering Problems in JavaScript Websites
With the click of a checkbox, Screaming Frog can now render JavaScript websites. To enable rendered page screenshots, go to (configuration > spider > rendering), then choose JavaScript from the drop-down menu. Crawl results may be compared using this method, whether they are Text Only or JavaScript. This is essential since you need to guarantee that all of your essential links and resources can be retrieved by search engines.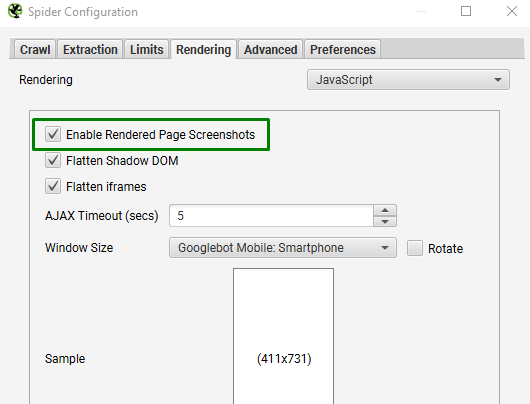 Conclusion
In conclusion, we hope that you've gained a better understanding of what Screaming Frog can accomplish for you as a result of reading this post. It has saved numerous hours of work for us, and we really hope that it may do the same for you. If you are having problems using Screaming Frog or optimizing your website, it is essential that you get in touch with an SEO specialist for assistance. This will guarantee that you get off to a good start and that you avoid making any mistakes along the way.